Look for our rose petals featured on previous show "My Fair Wedding"   
Breast Cancer Awarness Bride- Season 3 Episode 18  2008
April in Paris - Season 4 Episode 7
Photos courtesy of Michael Segal Weddings,  The David Tutera team, the Wetv  and Pilgrim Films
Shades used were pink, blush and bridal pink. Want to achieve this look?  For the Breast Cancer Awarness episode where pink silk rose petals were used. A quantity of  50,000 silk rose petals were used to achieve the look of this platform and the rose petal aisle decoration.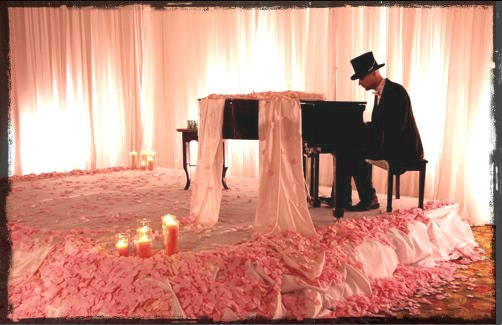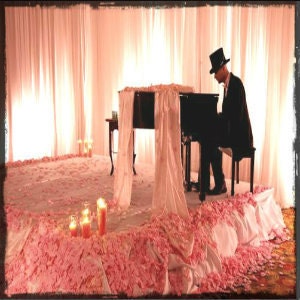 For this episode "April in Paris" Da vid discusses the wedding with the couple.  In the backround you can see the tables set up with strands of rose petal garlands.   Also yellow rose petal garlands were strung from the ceiling for the main dance floor focal point.  Each table had market umbrellas with draping yellow rose petal garlands.